What's coming!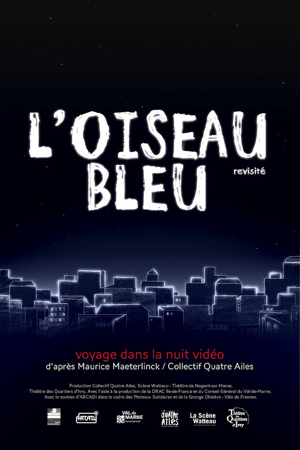 I'll play in the show "The Blue Bird" with the company Collectif Quatre Ailes. It will be presented near Paris this Saturday ! I am very happy to get back to my role Mytyl… And of course, to see my family of "The Blue Bird"! If you have the time, come see us and discover the world of the company Collectif Quatre Ailes…
Saturday 21th, 6pm
Théâtre de Fresnes – Grange Dîmière : 41 rue Maurice Ténine 94260 Fresnes, France
Price : 6.50 €
Official website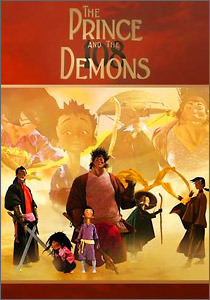 I am also announcing a beautiful movie by Pascal Morelli I participated to! The release is schedule in October 2014! It was a great team to work with! Take a look to the videos!
Prince and 108 demons
A film by Pascal Morelli
Screenlpay by Pascal Morelli and Jean Pêcheux
Based on Water Margin (Shui hu-zhuan)
Produced by Same Player, Bidibul Productions, Scope Pictures, Fundamental
Distributed by Gébéka
International by Europacorp
With the assistance of France 3
China empire, twelfth century.
Demon kings terrorize the country. To defeat these monsters, one should have the courage of one hundred tigers, the strength of a thousand buffalo, be cunning as many snakes… and have been born under a lucky star.
The young prince Duan has its romantic illusions and overweight.
Zhang-le-Perfect has his monk stick and a whole bunch of incomprehensible proverbs.
The little beggar Pei Pei has his patter and appetite.
But above all, Prince Duan, the old monk and the little beggar did not know it was impossible to defeat the Demon kings.
So they did!
Theatrical release in France, Luxembourg and Belgium scheduled for October 2014
– Le Prince et les 108 démons: teaser VF
– Le Prince et les 108 démons: making off