In March… Part 1
I worked on different projects in March !!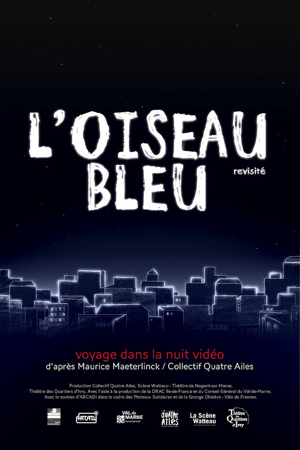 I played "The Blue Bird" in the theater Gérard Philippe at the beginning of March. I was very tensed, because we hadn't played this show for 3 months ! Besides, the last time I played I injured my heel with a another show, and the other company members were a little concerned. So this time, I wanted to give all my good energy in the show !!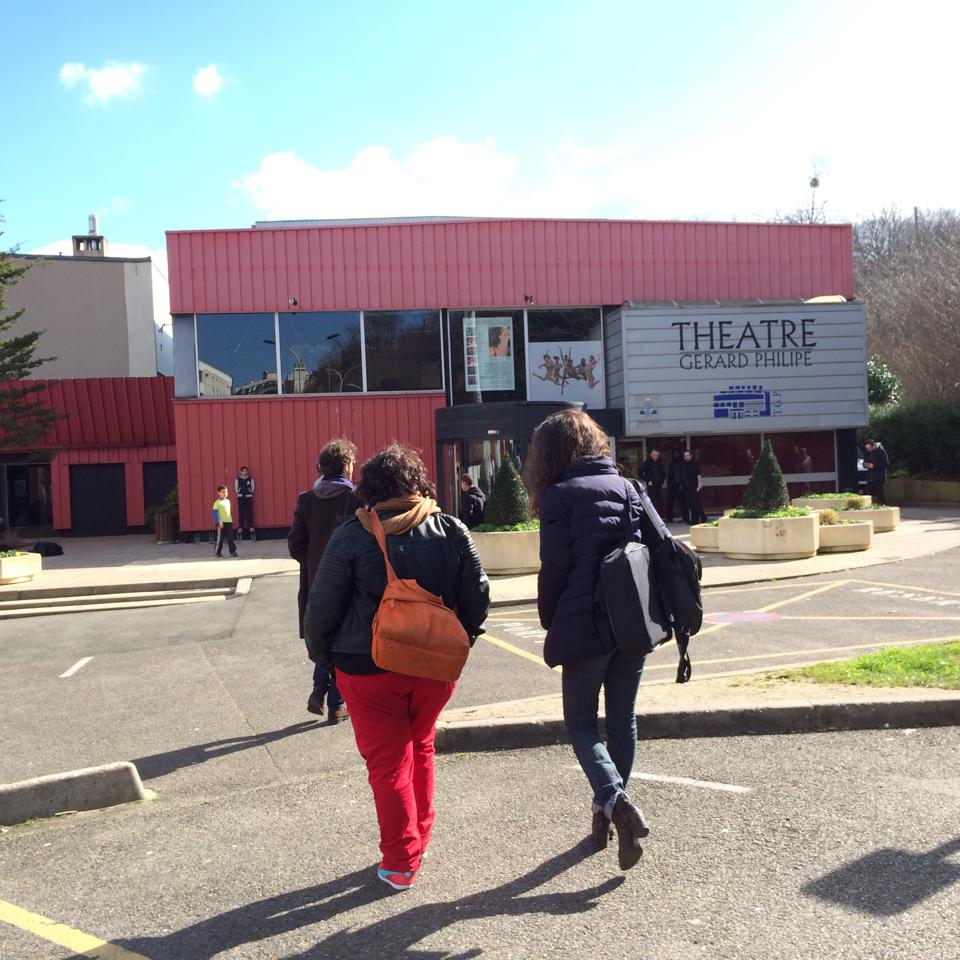 The theater Gérard Philippe is in the suburb of Paris. It was a big theater ! I couldn't imagine it was so big when I saw the outside. It was good news for this show ! We're always happy to play on a big scene !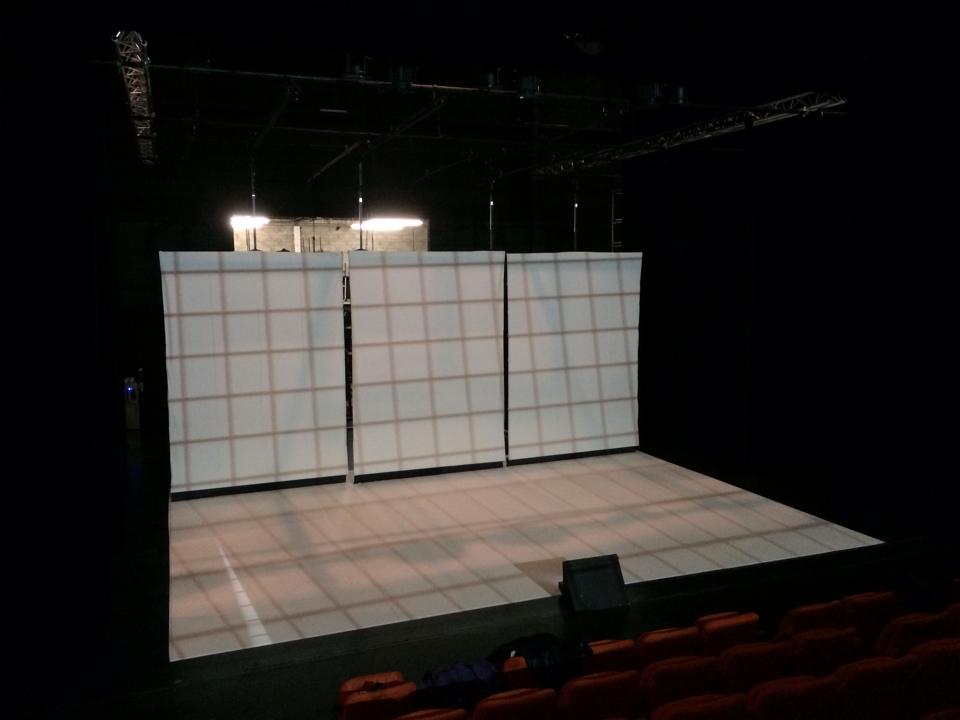 For the first time, we used a wireless microphone on the stage. It was a little difficult at first., though this show was good. But maybe I just need to study the technique. We will use a wireless microphone again on the tour in South Korea in May 2014. It was a good thing to experience such device before the tour.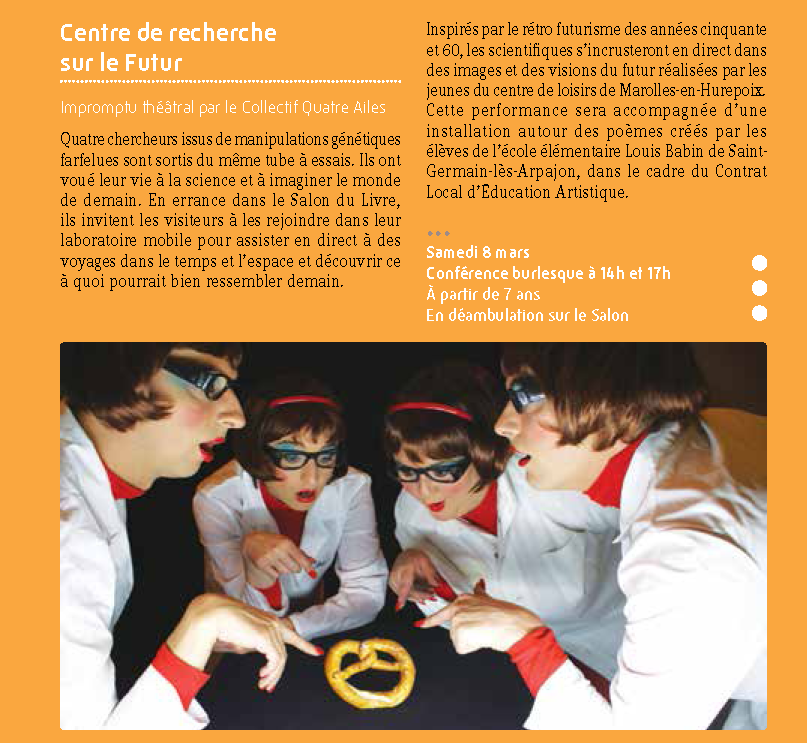 After the "The Blue Bird", I worked on a new performance, "A laboratory of the future", with the same company Collectif Quatre Ailes, in Arpajon ! It was a story of 4 clones (as in the photo).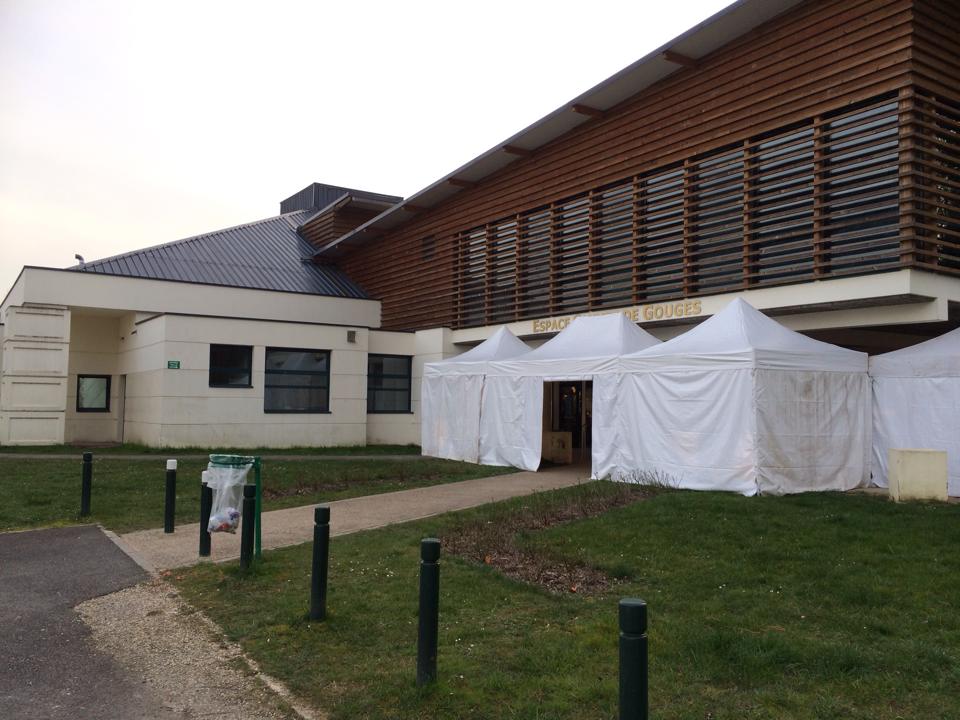 We played this show at the occasion on the "Salon du livre de jeunesse" event. They exposed many interesting things about the future. Painting, costume, architecture design, etc…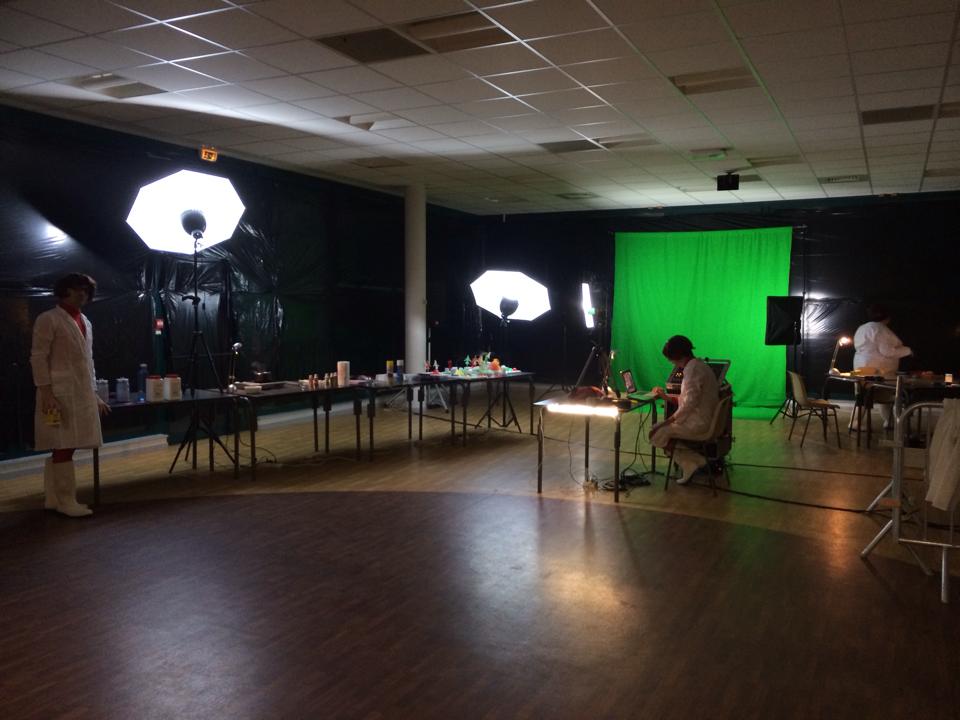 This was our laboratory for this time !! It was very simple ! Simple is best !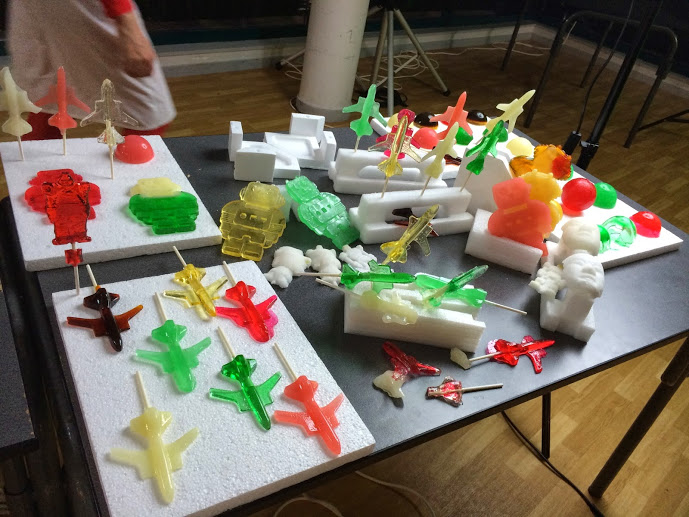 This space was very popular to the children. It was a place for the research in sugar ! Hahaha !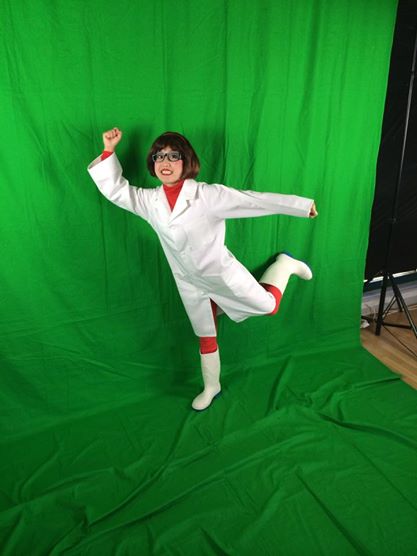 We also used green screen with the video. I had a lot of fun with the public in this space.
I loved this show ! I think the future is a good theme ! I hope that we will play this show again !! Anyway, I was happy to participate on this performance !!
To be continued…