In March… Part 2
In March, there was a festival called "Version Clip" at the Espace Bertin Poirée in Paris. This festival included many dance related show, but also mime, puppet, singing, clown… I think this kind of festival is very important for the creators…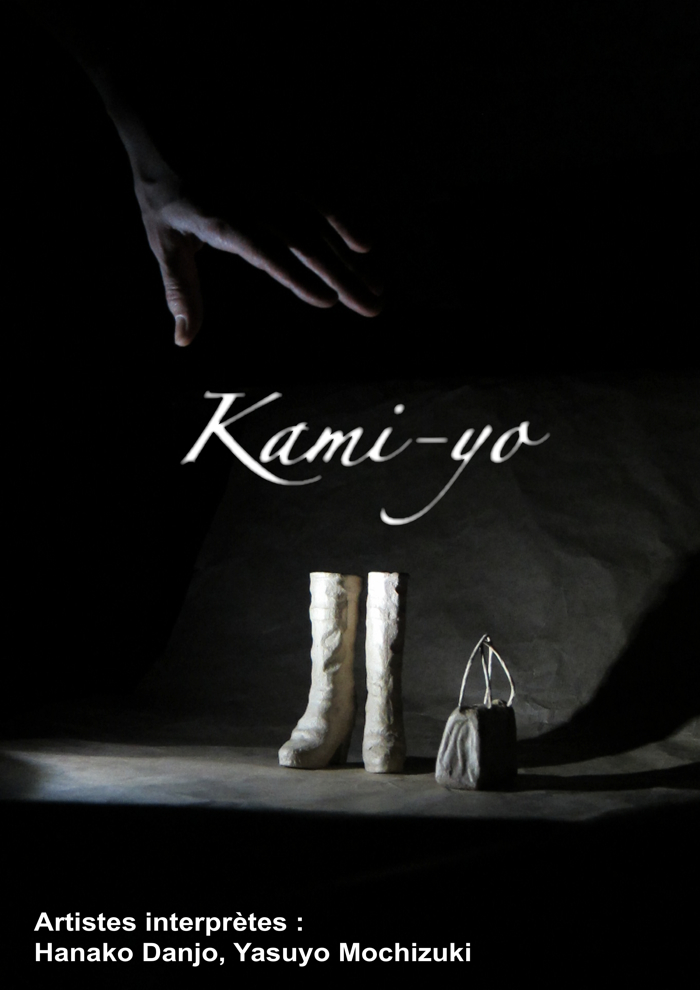 I played in a 12 min object theater show. The name was "Kami-yo". I worked on it with Yasuyo, of company tremplin21, who was my senior at the mime company in Japan. We began the creation in february, but changed almost completely the form during the rehearsal in march for this festival.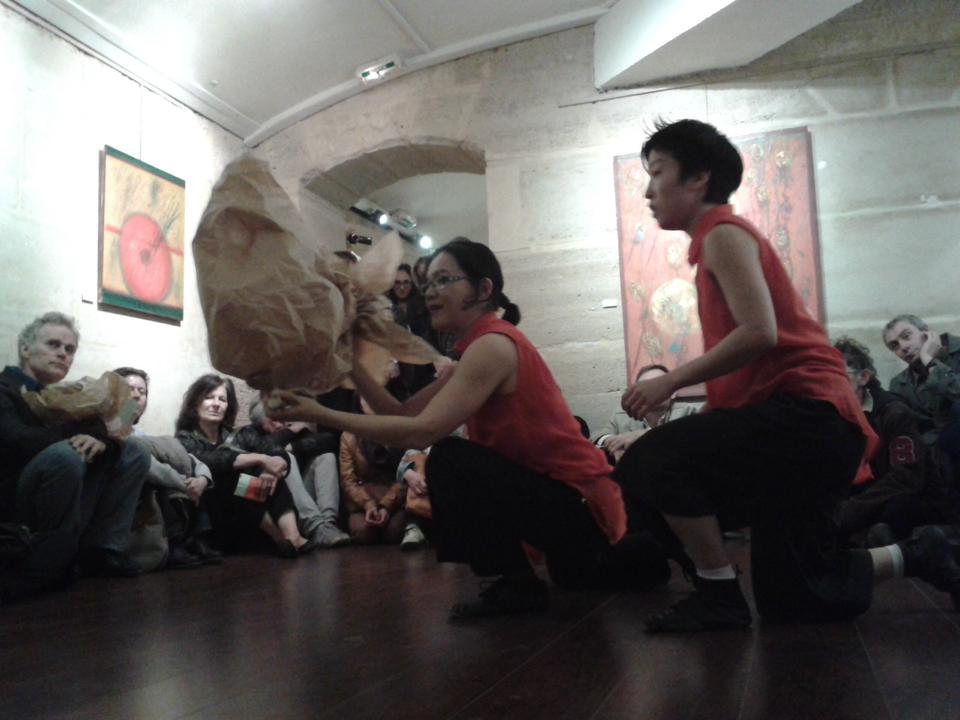 We played the show in the exhibition space. It was a good experiences !  Thanks to Yasuyo and the festival !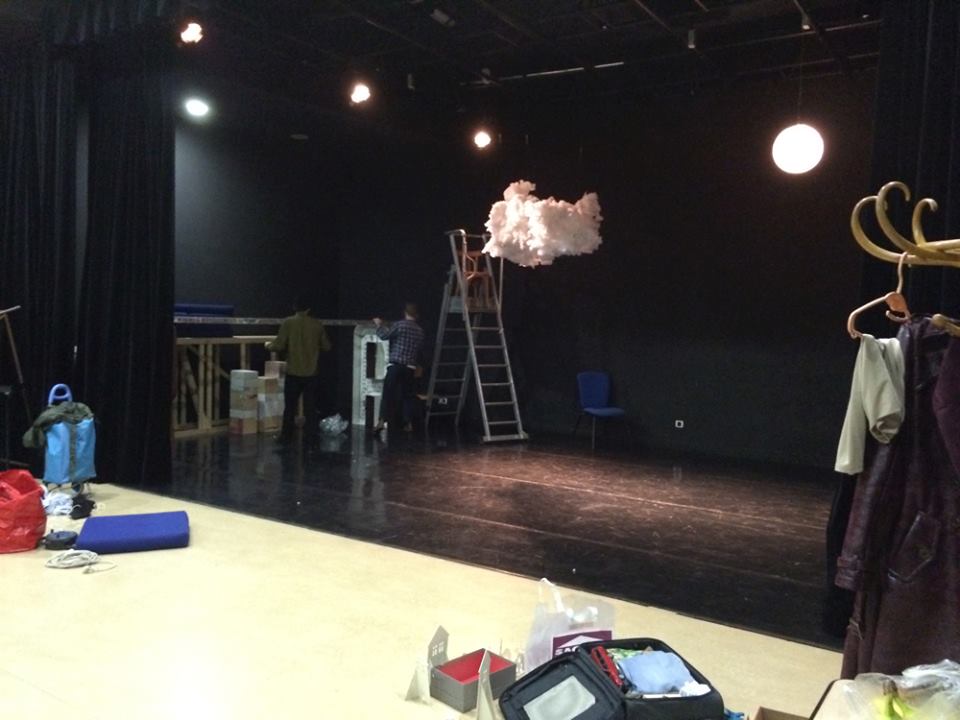 By the end of March, we also filmed a new creation with the team building Lecoq. We worked a lot on costumes and decorations before filming. And also we could count on the support of great videographers "Anaïs Hunebelle" and "James Coote"! It's was very good time! I am delighted to see the video !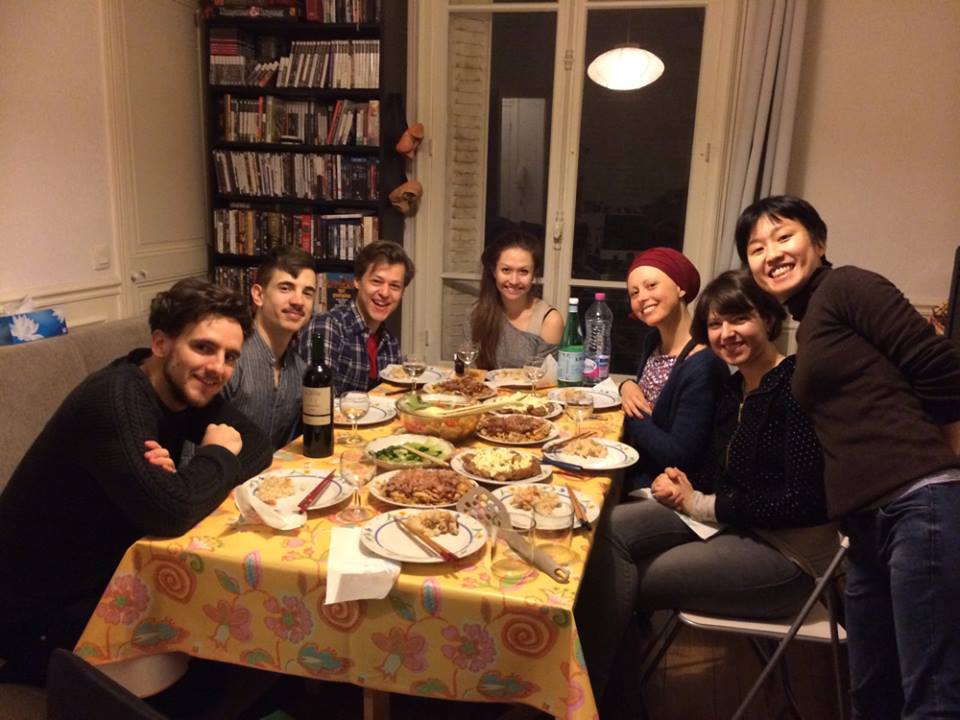 These is the creation teams. We all gratuated from Lecoq theater school the same year. They are great friends in my artist life! I hope we can preserve this great relationship until we get old! hahaha! Thanks to my team!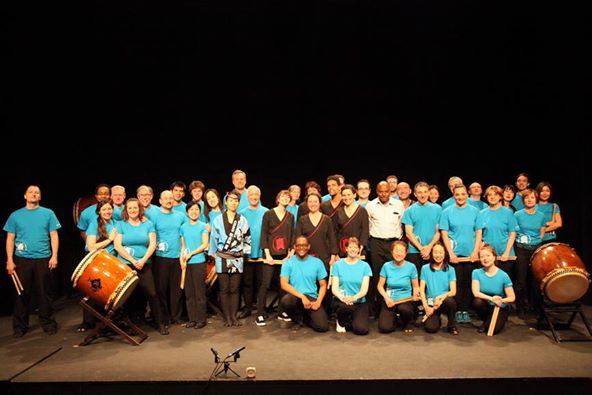 And at the end of March, I participated to a presentation of wadaiko, the Japanese drum! In fact I started the Japanese drum with my husband as a couple activity. But I stopped because of the theater school. Now, his level is much higher than me… He also play concerts with the team… I'll try to work more from now! I hope I can catch up with him.
Well, there was a lot of activities in March. But these experiments have been really good for me !
Thank you very much, all !!